Corporate Yoga - Ipko Rrethi Yt!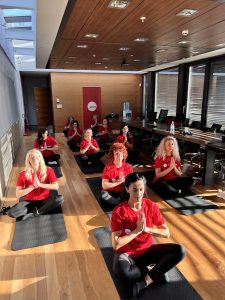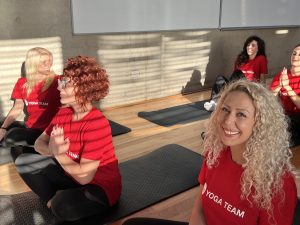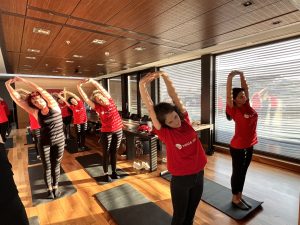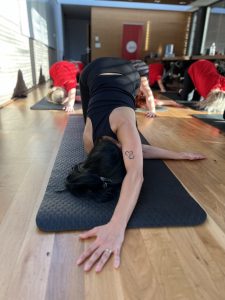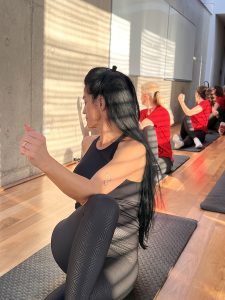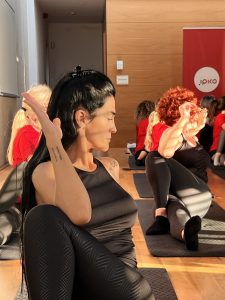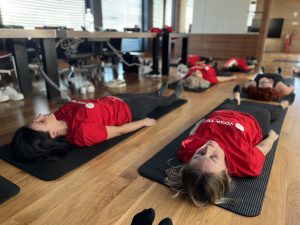 Corporate yoga helps individuals to improve health, reduce stress, increase energy, increase focus and productivity as well moral and creativity.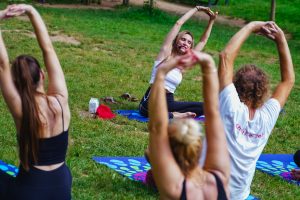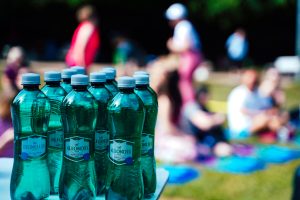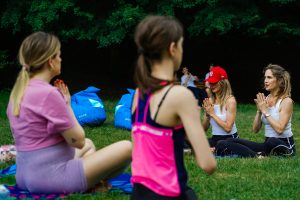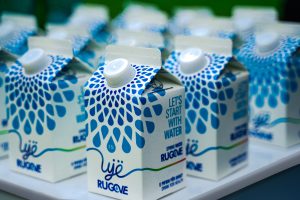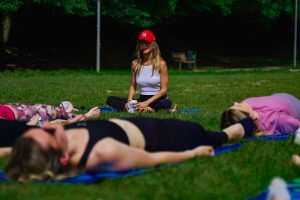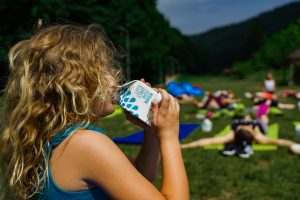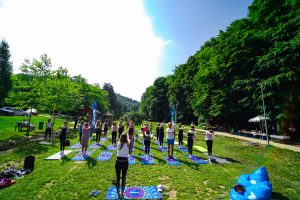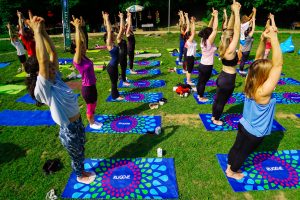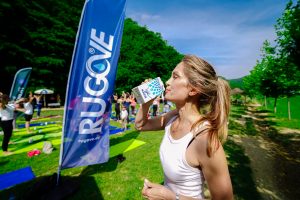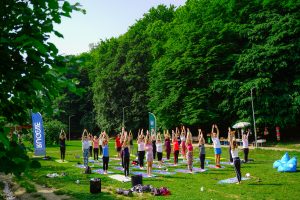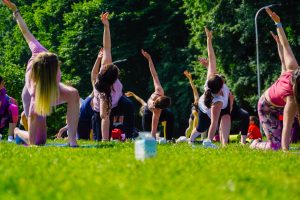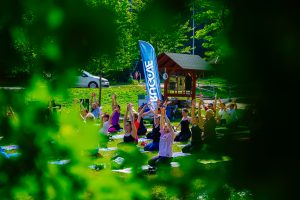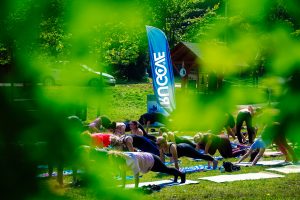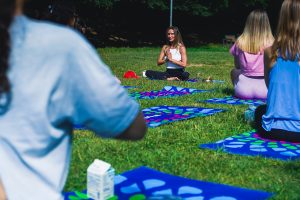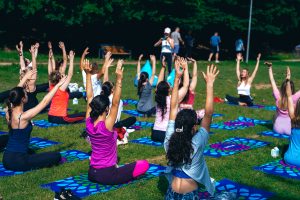 Event "Stretch and Refresh" is organised by Urban Yoga supported by Korporata Rugove and Prishtina Municipality.
Yoga Retreat, Golem, 11- 14 May 2023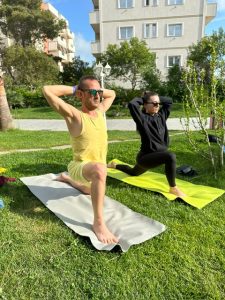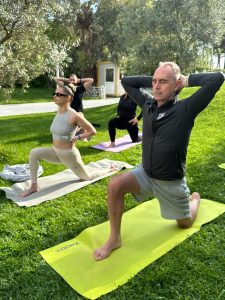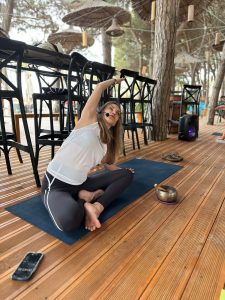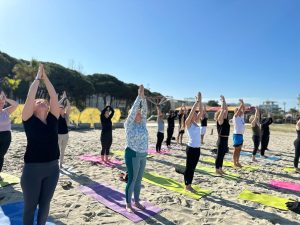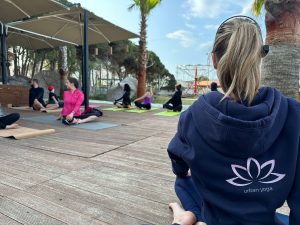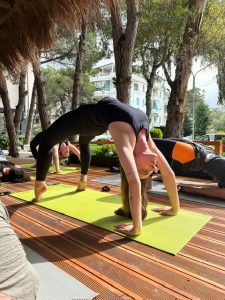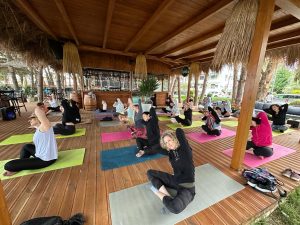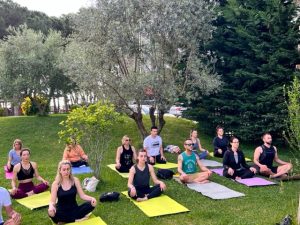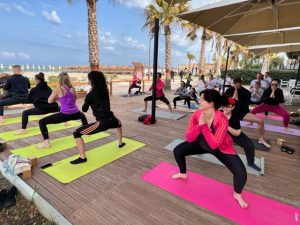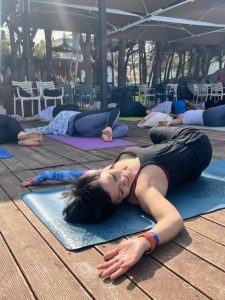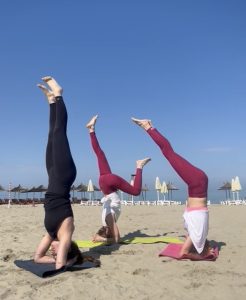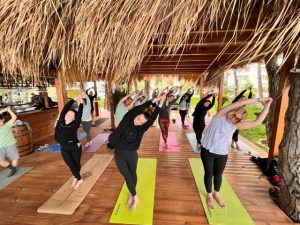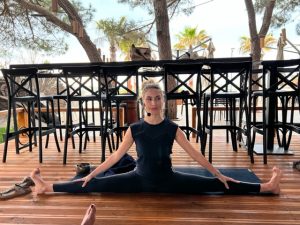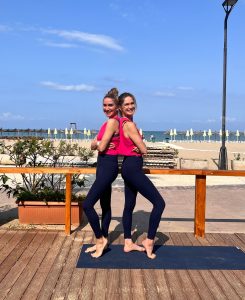 Refresh your body, mind and soul. 
A 3 -nights accomodation, 4 days in Sandy Beach Resort hotel in Golem, Albania.
Yoga retreat is an excellent choice to try and stop for a moment, to get away from the stresses of everyday life and bring back peace and natural wisdom, with the guidance of an experienced yoga Teacher.
Retreats offer the benefit of physical, emotional and psychological withdrawal from the stresses and strains of everyday life: a chance to escape from the toxic effects of noise, information overload, unrealistic demands and the frantic busy-ness of 21st century.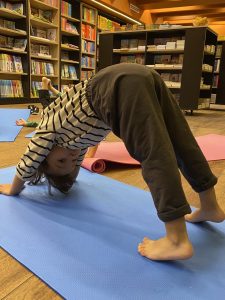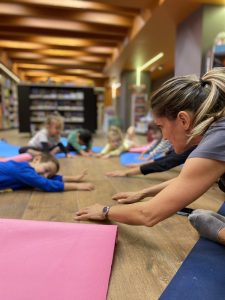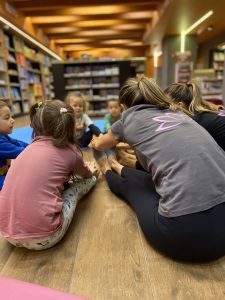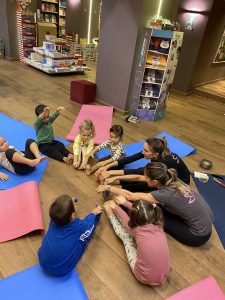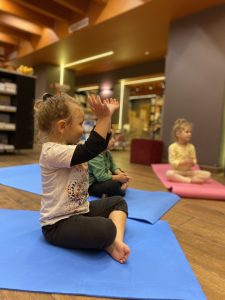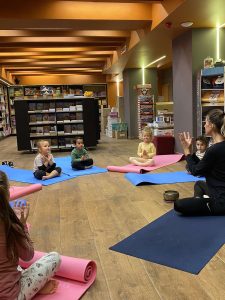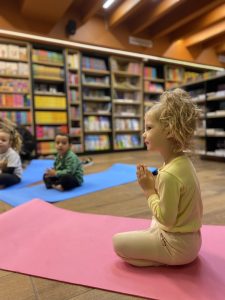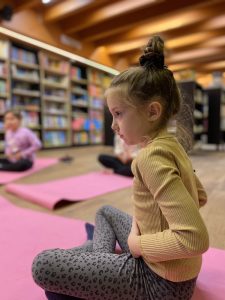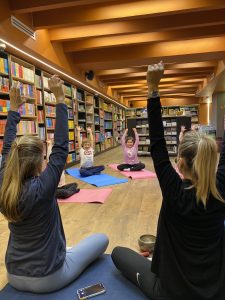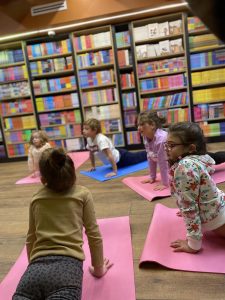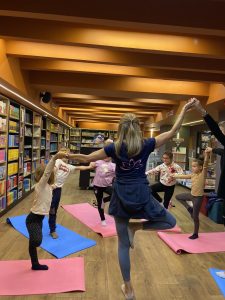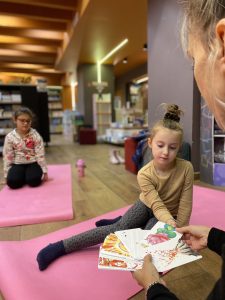 First Kids Yoga Session after pandemic organised by Dukagjini Bookstore.
Group age from 3 to 5 years old.
This yoga session resulted with a positive feedback, kids were so cooperative and happy and are looking forward for the next yoga session.
Yoga Retreat September 2022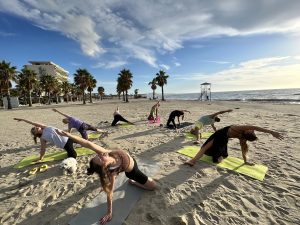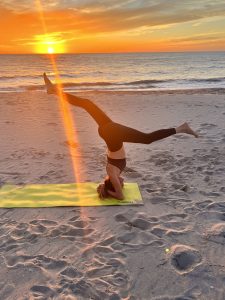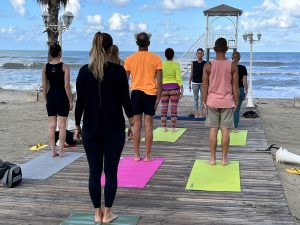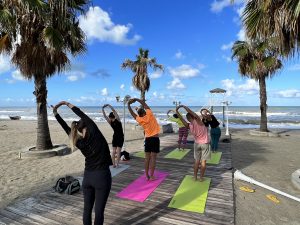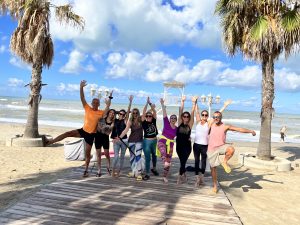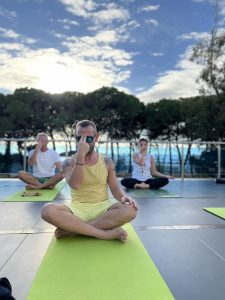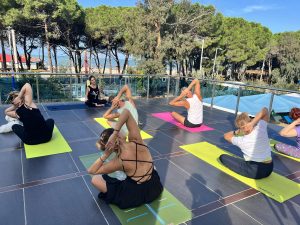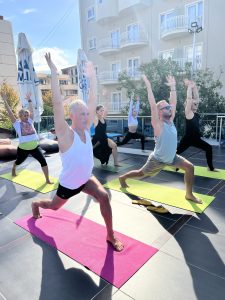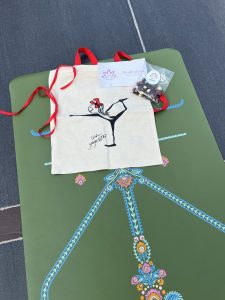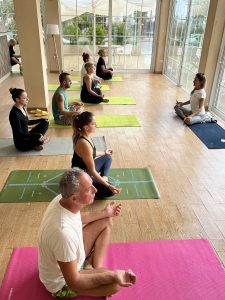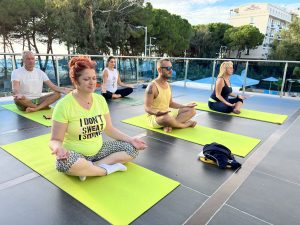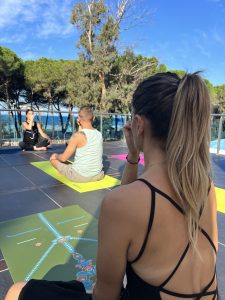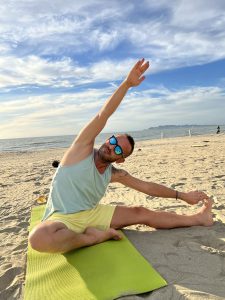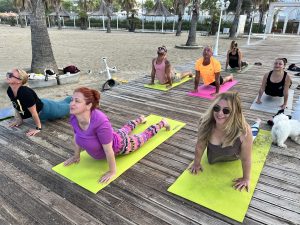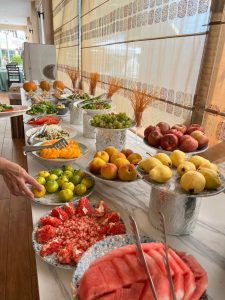 Many yoga retreats take place in beautiful natural locations around the world. That's why we chose Albania, a beautiful country with wild coastlines, mountains and a very substantial proportion of native forest! What better way to get out of the hustle and bustle of city living than to go on a yoga retreat! You'll be able to connect with nature on a deeper level, immersing yourself in your surroundings and taking advantage of them in a way might not otherwise do.  
5 Days yoga event in Loyola School/Prizren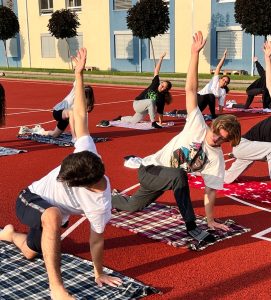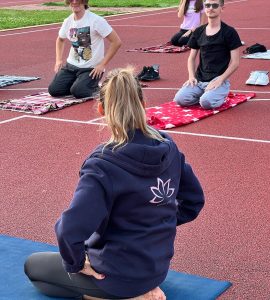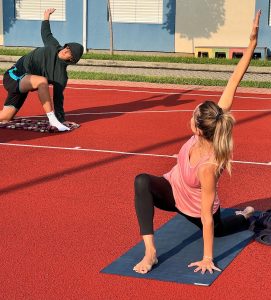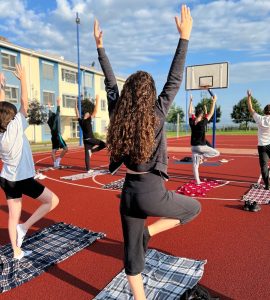 It was a beautiful 5 days yoga event in a summer camp with jung Atomist's /Atom institute.
Everybody was so happy and willing to participate early in the morning 5 days in a row.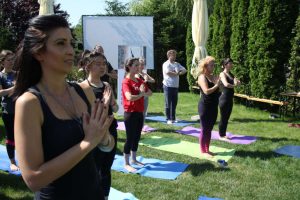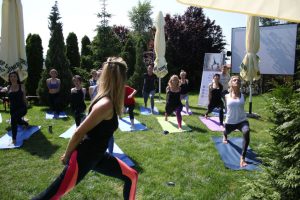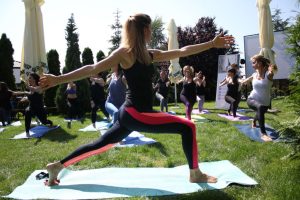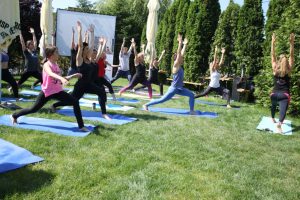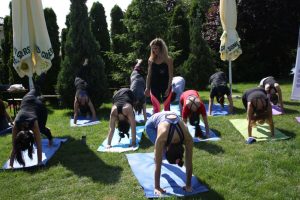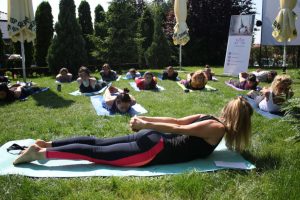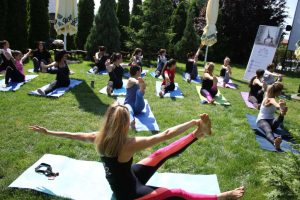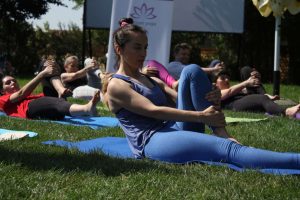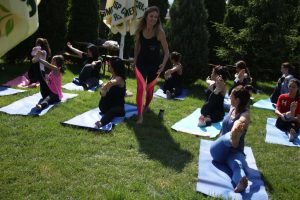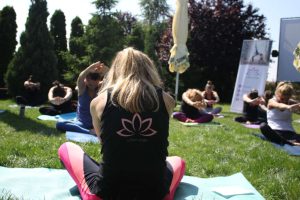 Outdoor Yoga at N'Peshk Restaurant
Follow us on Instagram and Facebook for the latest news from Urban Yoga!